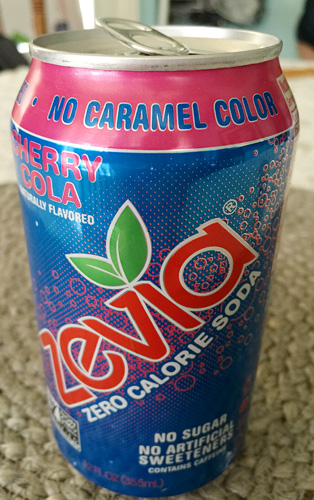 I Can Drink Again!
Anyone that knows me (esp in the past) knows that I used to love my soda! Anything Dr. Pepper in fact!!! But after numerous trips to the doctors and lots of testing I found out that the artificial sweeteners and colors were burning a hole in my esophagus and stomach. Instead of taking the recommended pills I decided to just cut out soda all together. Not easy for this soda drinking Queen, but I had to do it for my own health. So out went all the sodas (even the family suffered). For weeks I had withdrawal symptoms…… bloating, headaches, shakes, extreme cravings and sleepless nights….. I cant even imagine what it's like for people trying to detox from worse addictions.
After a couple years off of soda I started looking into alternative drinks when I came across Zevia. Oh what a joy it was to have something to drink that didn't cause me to grab my chest from burning….. BUT…… certain Zevia sodas that had the caramel color did have a mild effect on me *sigh*.  I still drank them but very limited. So when I opened my email back in May to see that Zevia was removing the caramel colors and making them Non-GMO I had to do the happy dance….. I can drink again

So kudos to the Zevia Team on removing caramel coloring from their sodas AND making them Non-GMO verified! You have made me a happy, drinking girl again.
P.S.
My family is delighted they can have soda again